Welcome to the place from your dreams - ICELAND
We are going to the country of glaciers and volcanoes, geysers and canyons and simply unearthly landscapes.
DATES
21/06/23 - 28/06/23
We have chosen the best period to travel to Iceland:
- when the temperature is comfortable enough
- when there is a polar day (the sun hardly sets) and the sunsets/dawns are endless
- when the lupine fields bloom.
We will travel in comfortable cars, driving through the part of Iceland where most of the wonderful locations are concentrated. Of course, we will do cool art photo sessions at the locations.
We'll visit the following locations:
---
The Golden Circle consisting of three equally stunning locations in Southwest Iceland: 
Thingvellir National Park
---
The Geysir Geothermal Area (Strokkur geyser)
Strokkur is the main attraction at the Geysir geothermal area. It erupts now with approximately an 8-minute interval some 25-35 m into the air. 
---
Gullfoss 
Gullfoss is not only Iceland's best-known waterfall, but also one of the most striking and impressive thanks to its double tiered waterfall plunging a total of 105 feet (31 metres). Located to the east of the Golden Circle, Gullfoss has come to be recognised as Iceland's most famous waterfall.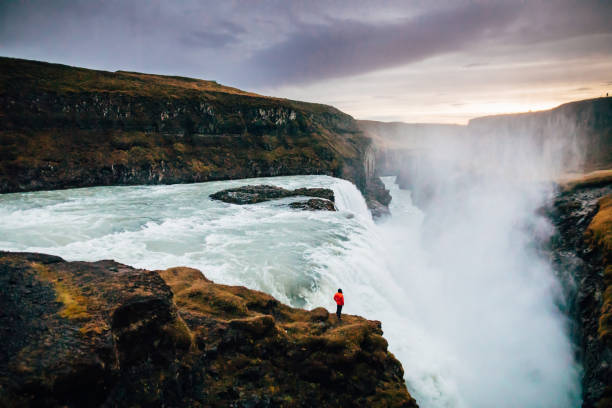 ---
Seljalandsfoss 
Seljalandsfoss is one of the most breathtaking waterfalls in South Iceland with a whooping 196 ft (60 m) cascade. The waterfall is loved by travelers because you can actually walk behind it! Step behind the curtain of water and marvel at Iceland's South Coast from a completely new perspective.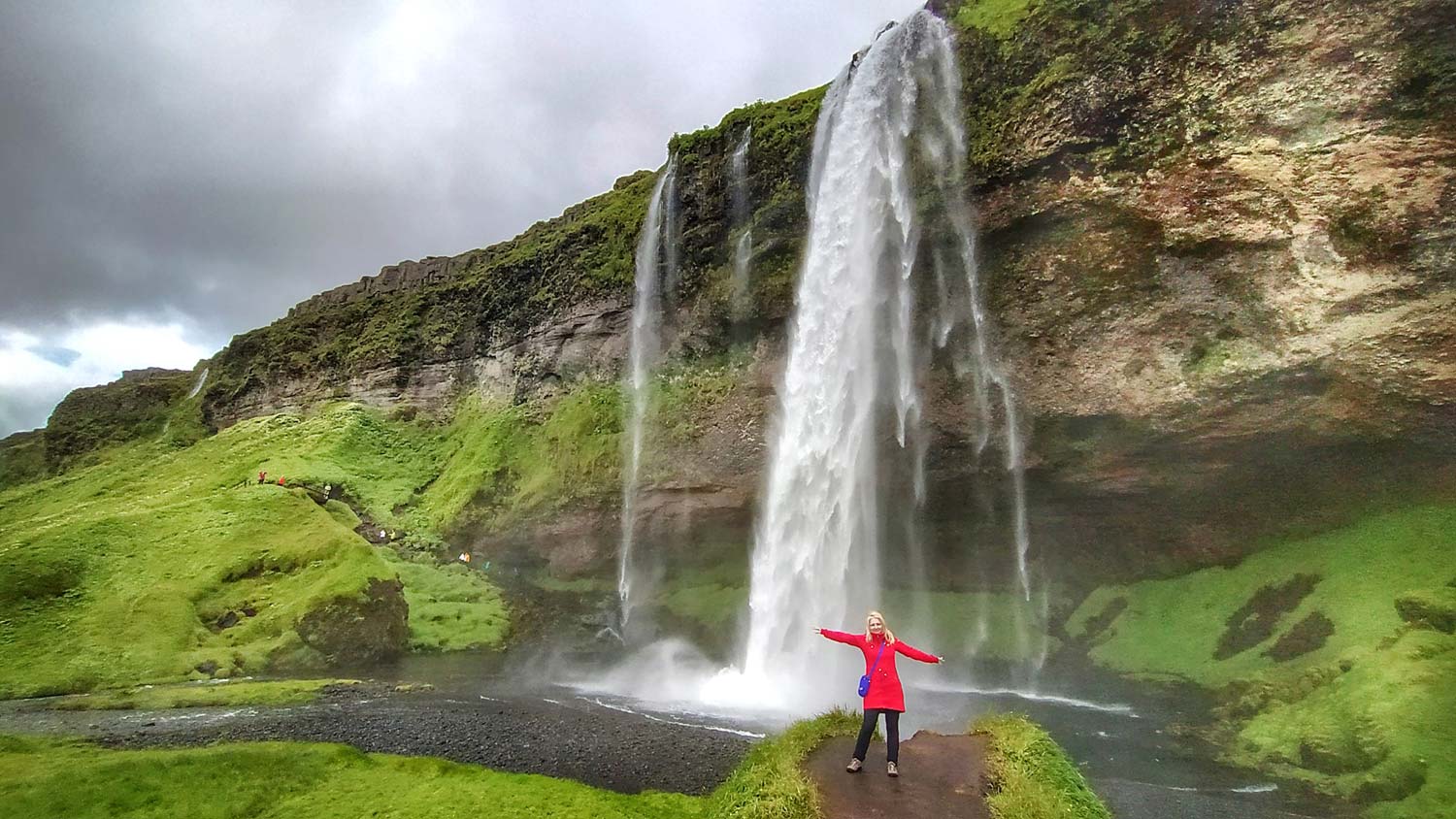 ---
Skógafoss
Skógafoss is one of Iceland's biggest and most beautiful waterfalls with an astounding width of 25 meters and a drop of 60 meters. In the summer, lupins bloom, which with the waterfall in the background creates a fabulous picture for photography.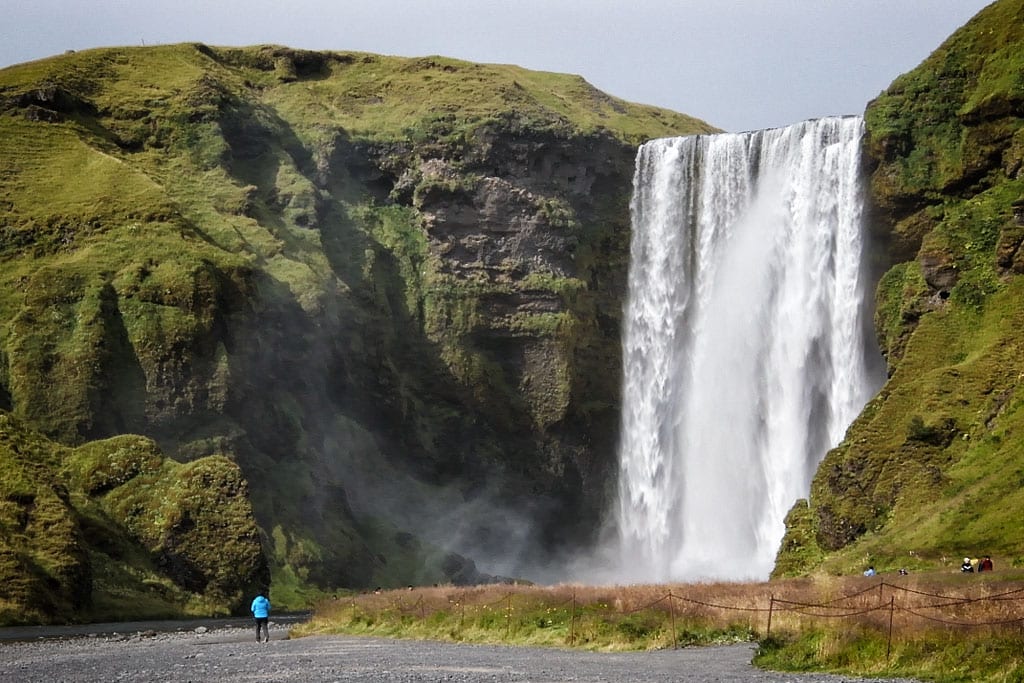 ---
Black Sand Beach Reynisfjara
Reynisfjara is the most iconic black-sanded beach in Iceland. The famous Katla volcano erupted centuries ago and, when the molten hot lava clashed with the freezing cold North Atlantic Sea, black rock was formed and eventually eroded away into the shimmering sand you see today. The result is beautiful black sand stretching for miles of coastline.
Fjaðrárgljúfur
The magnificent canyon is 100 meters deep and 2 kilometers long. What makes it so special are its sheer, turning, and twisting walls, full of oddly-shaped salients and bumps dotted with soft grass and patches of moss. Deep in the canyon, a lazy river serpentines towards the sea. These formations create a dreamlike sight that is truly difficult to describe with words. Standing above this distinctive canyon and admiring the unusual sight is an unparalleled experience, for sure!  
Fjallsjökull, 

Svínafellsjökull
At this glacier, you'll be able to enjoy impressive ice formations and dramatically carved landscape, with a great view of nearby mountains and crevasses.
Jökulsárlón
Jökulsárlón glacier lagoon is the deepest lake in Iceland. But it's not just any normal lake. What makes it so special is the way it's formed by the melting glaciers of the Vatnajökull National Park.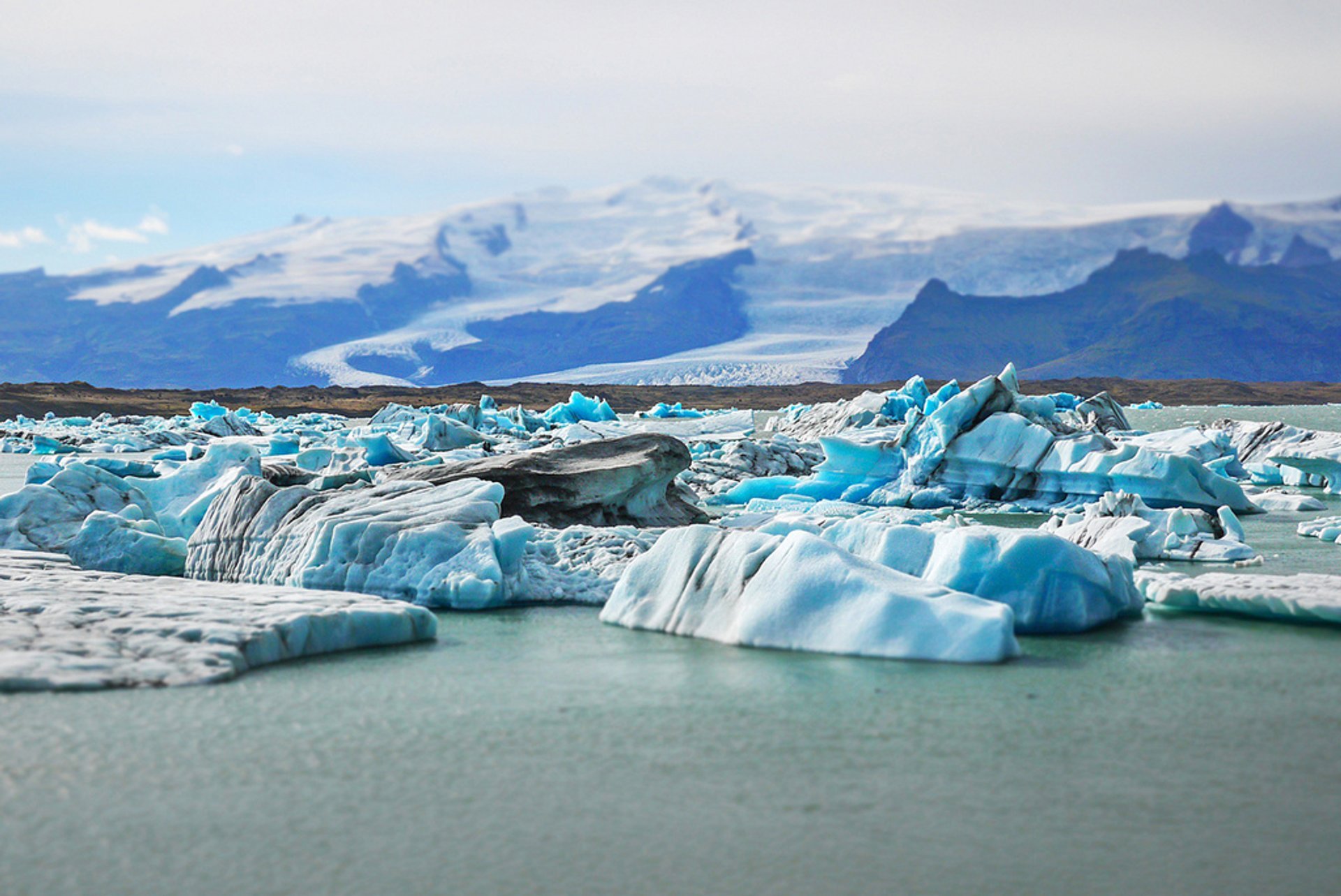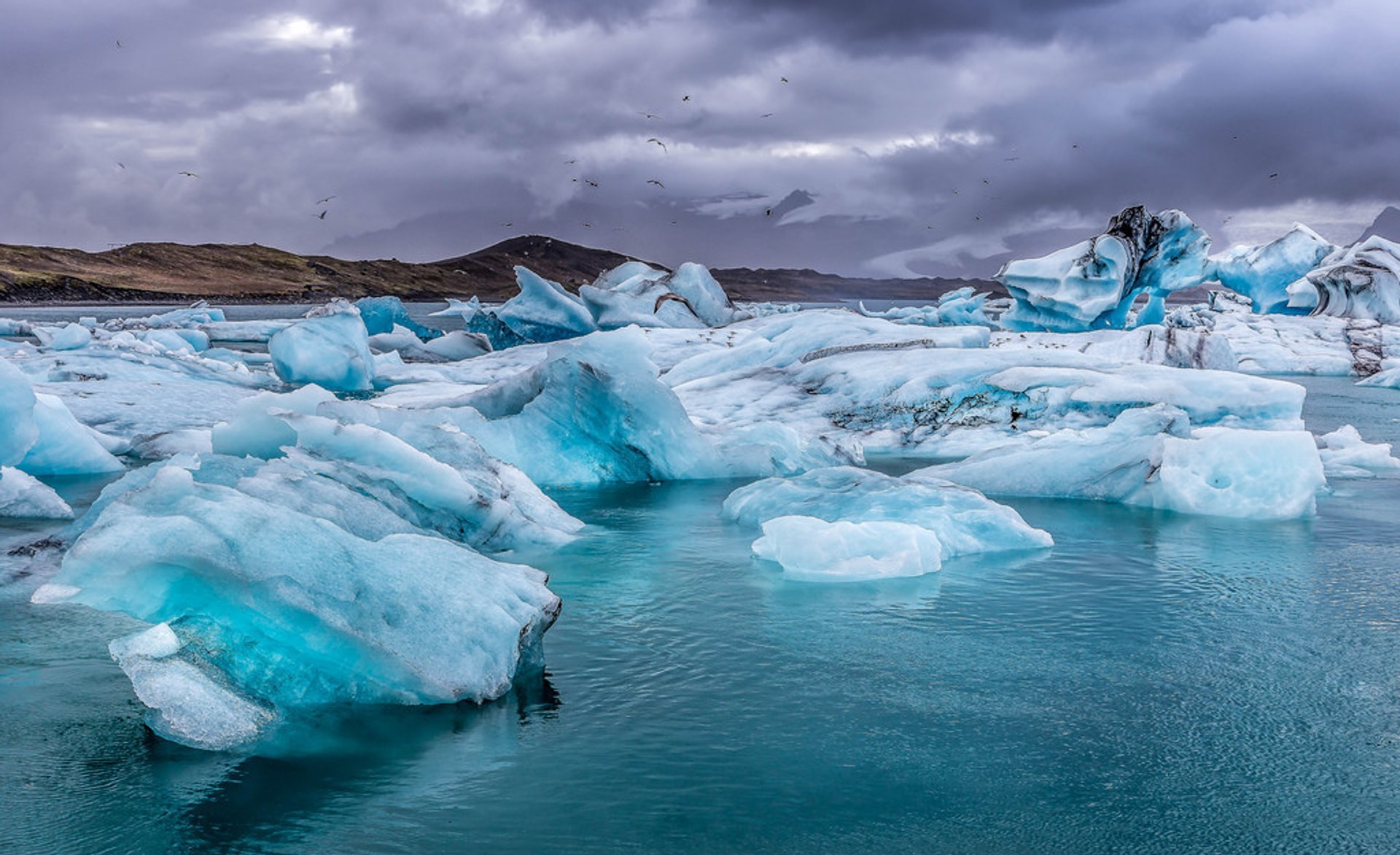 Diamond Beach
Diamond Beach is a mysterious place, where ice flows from the Glacier Lagoon are beached by the high tide. If you are used to diamonds with just millimeters in diameter, you can come here to experience glacial diamonds with meters in diameter. But unlike the real diamonds, the life expectancy of these ice diamonds is really short, just a few hours.
Blue lagoon 
Blue Lagoon Iceland is a place where the powers of geothermal seawater create transformational spa journeys.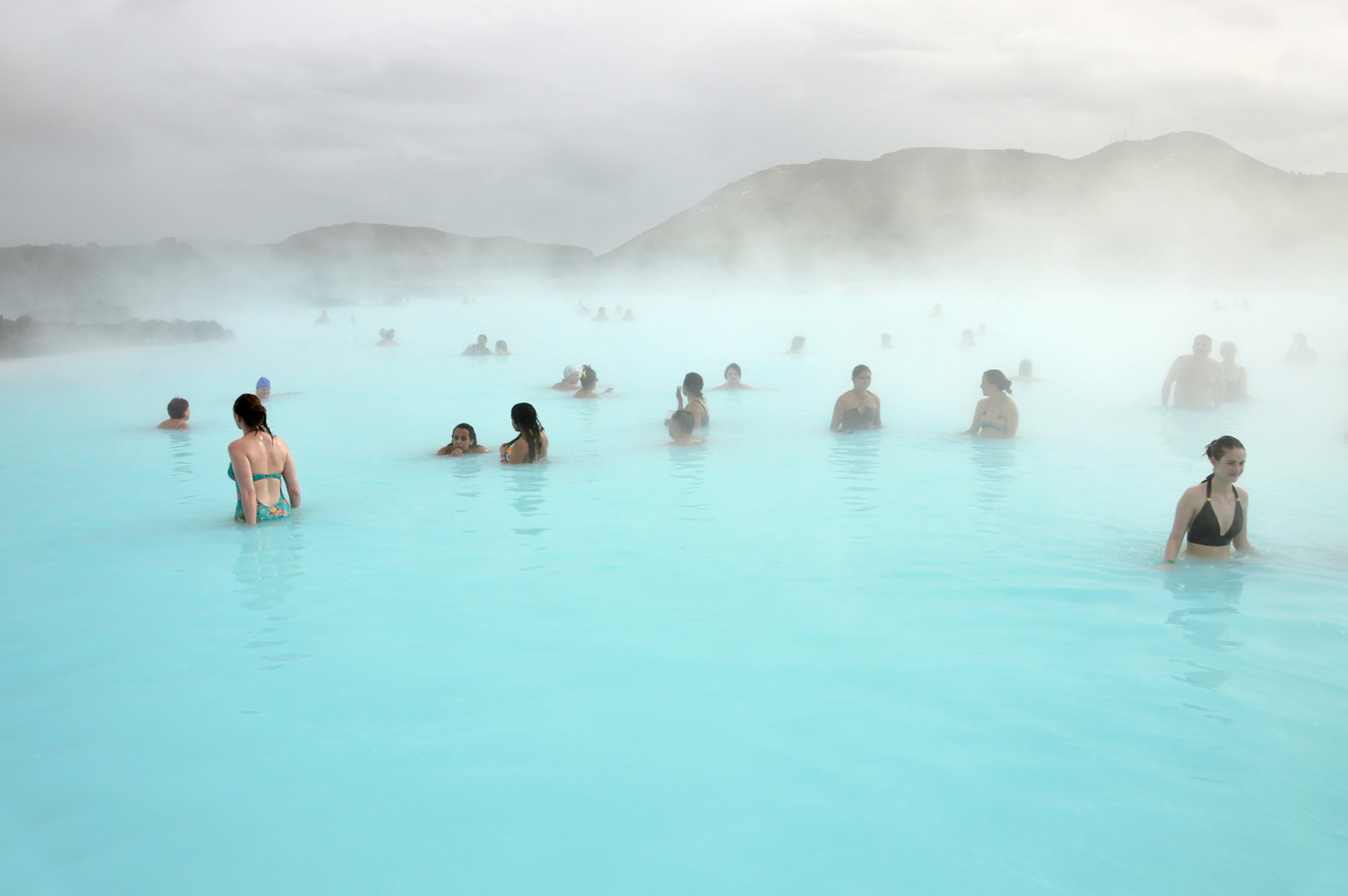 Participation fee 
Accommodation - 7 nights 21/06/23 - 28/06/23, 2-3bed rooms
Transfer from the airport and back
Daily trips locations in a comfortable car
Amazing ART photoshoots (as well as videos) in perfectly stylized images (including stunning dresses)
For photographers - workshops with ART shootings for amazing portfolio 
2690 euro - early bird price upon booking the tour till 15.03.2023
2890 euro - upon booking the tour after 16.03.2023
Place is booked upon prepayment of non-refundable deposit retainer - 30% of the total amount.
---
Additional costs not included in the price:
Air flight 
Insurance 
Meal
Entrance to Blue lagoon (at will)
Boat trip on glacier lagoon (at will)
Souvenirs, other expenses on request
---
For booking the place in phototour please contact me 
A phototour is a photography service that takes place in locations other than where the photographer lives. The public offer (agreement) can be found here.